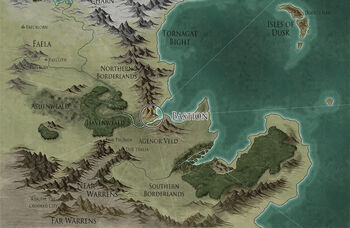 There are a number of different locations in Conclave. Some of them are simply named areas on the map, while others serve as the locations for various Quests.
List of Locations with Quests
Edit
List of Locations without Quests
Edit
Dorec's Nail
Faela

Fael'Alorn
Fael'Alan
Fael'Lith

Far Warrens
Pages in category "Locations"
The following 12 pages are in this category, out of 12 total.